"There must be provision for the child to have contact with nature; to understand and appreciate the order, the harmony and the beauty in nature"

– Dr. Maria Montessori
I established my school in a small room in my house 27 years ago. I cater for children aged three to five years and my class size never exceeds twelve children. The school is located between Sligo and Strandhill in the shadow of Knocknarea. In 1997, I opened a new, purpose built Montessori classroom.
The layout of my room is typically Montessori but there is a strong emphasis on the culture (geography, history & biology) area, which I find never fails to intrigue the children.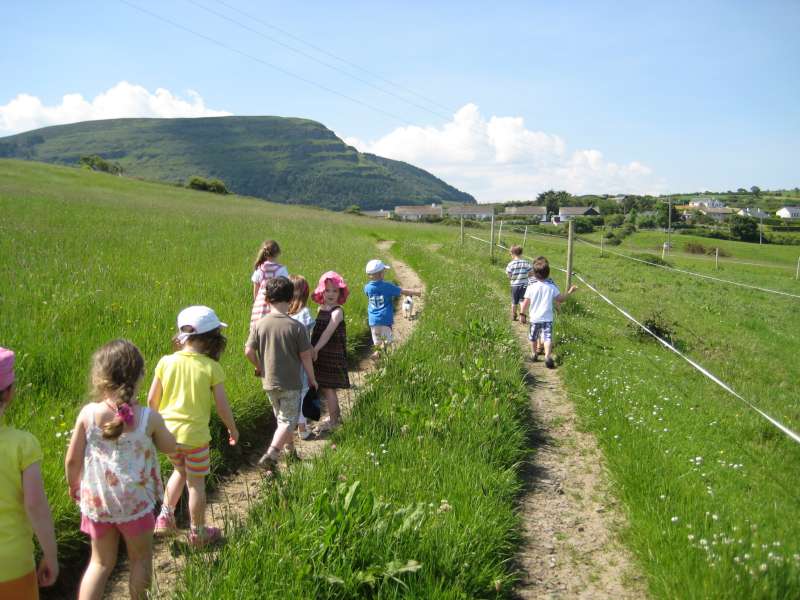 The biology area has all the classification and life cycle cards which can be extended into the outdoor environment as we observe the different animals in their habitats.
The school overlooks a beautiful enclosed garden which has safe access to a vegetable patch, where the children plant and care for their own vegetables. Bird feeders hang from the classroom window allowing the children to observe and watch the garden birds. Within a short time the children share my love of birds and can recognise them by both sight and song. The garden is an extension of the school and all activities in the class become reality in the outdoor environment.
We also have an orchard and observe pollination as blossoms turn to fruit. A field leads down to the protected Dorrin's Strand. Educational nature walks and summer picnics in the meadow and the strand mark the summer term and create lasting memories.